Heeseung Yun
- Ph.D. Student
Contact
heeseung.yun@vision.snu.ac.kr
Education
B.S: College of Liberal Studies, Seoul National University, 2020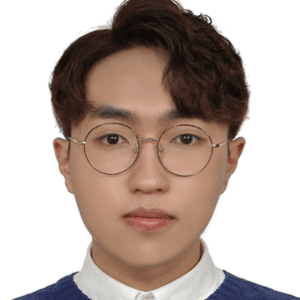 Publication
Youngjae Yu*, Jiwan Chung*, Heeseung Yun, Jack Hessel (AI2), Jaesung Park (UW), Ximing Lu (UW), Prithviraj Ammanabrolu (AI2), Rowan Zellers (AI2), Ronan Le Bras (AI2), Gunhee Kim and Yejin Choi (UW, AI2), Fusing Pre-trained Language Models with Multimodal Prompts through Reinforcement Learning, CVPR 2023.
Heeseung Yun, Sehun Lee and Gunhee Kim, Panoramic Vision Transformer for Saliency Detection in 360◦ Videos, ECCV 2022.
Heeseung Yun, Youngjae Yu, Wonsuk Yang (Oxford University), Kangil Lee (Hyundai Motors) and Gunhee Kim, Pano-AVQA: Grounded Audio-Visual Question Answering on 360° Videos, ICCV 2021.
Youngjae Yu*, Jiwan Chung*, Jongseok Kim, Heeseung Yun and Gunhee Kim, Transitional Adaptation of Pretrained Models for Visual Storytelling, CVPR 2021.
Youngjae Yu, Jongseok Kim, Heeseung Yun, Jiwan Chung and Gunhee Kim, Character Grounding and Re-Identification in Story of Videos and Text Descriptions, ECCV 2020 (Spotlight).